The True Wellness Studio Membership
True Advantage is an innovative, all-inclusive healthcare membership offering people the opportunity to go through a circuit of therapeutic devices selected to support optimal function of the lymphatic system, kidneys, bowels and the body's natural ability to detoxify. All restorative wellness devices included with a True Advantage membership have been carefully selected for effectiveness and clinical application in restoring and enhancing health.
No matter how often you choose to visit you will reap the benefits.  Unlike other membership programs, you can come monthly, every few weeks, weekly or even daily and enjoy these numerous health and wellness services.
Opens drainage of your lymphatic system, which is responsible for dumping 80% of toxins
Helps to gently detoxify
Balances the meridian system
Balances your emotional state
Daiwa Massage Chair
Cost: $1.00 per minute or part of True Advantage Membership
The newest addition to the True Advantage membership area is the Daiwa 3D massage chair. Daiwa is based on the Japanese symbol for great harmony. This is no ordinary massage chair that you may have seen in malls. This is a state of the art therapeutic massage unit. Upon entering the unit, the chair scans your body to get exact positioning contoured to the unique curvature of your spine, ensuring accuracy and efficiency during the massage experience. You will experience zero gravity, achieving a floating sensation which reduces pressure throughout the entire body. Therapeutic heat is available if desired, along with full body 3D Shiatsu. A gentile inversion stretch is accompanied by luxury forearm, calf and foot massage for a complete therapeutic relaxing massage, with settings from gentile to deep massage available on the unit. This massage experience includes no oils or cold hands, no body exposure or lying on a table. The Daiwa is the newest generation of robotic massage that will become the standard in body/mind therapeutic relaxation and rejuvenation.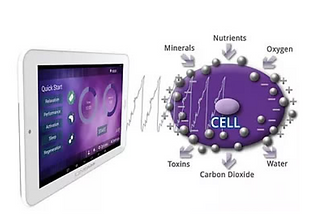 Magnetic Resonance (Pulsed Electromagnetic Field Therapy / PEMF Therapy)
Cost: $1.00 per minute or part of True Advantage Membership
Pulsed Electromagnetic Field Therapy is a simple, fast and effective way to improve the healing potential of each and every cell in your body. By applying a pulsating electromagnetic field that matches the Earth's magnetic field, nearly all trillion cells of the body can be stimulated into harmonic resonance. As a result, the powerful capacity within the cell membrane increases and enables the cells to produce more energy. This energy enhances the self-healing powers of the body.
PEMF Therapy uses the specific application of unique pulsed, electromagnetic frequencies and intensities for healing and wellness. Research has shown that low energy pulsating fields within the frequency range of "the biological window" (3-25 Hz), as well as the inner and outer wave patterns of the Earth's magnetic field (7.83-11.79 Hz) can produce remarkable positive changes within the body.
PEMF Therapy is a great therapy for pain relief, stress reduction, athletic injuries and strains, relaxation, improving sleep and much more! True Wellness uses the iMRS Omnium 1 PEMF Therapy mat and accessories.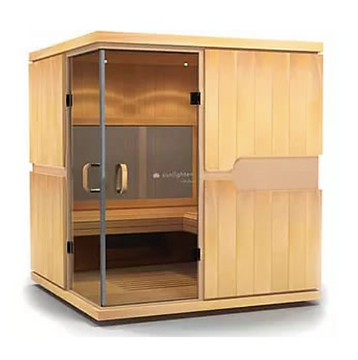 Infrared Sauna
Cost: $1.00 per minute or part of True Advantage Membership
The Sunlighten 3-in-1 infrared sauna pulses far, mid, and near infrared light, which is experienced as radiant warmth. The infrared waves penetrate the body up to 2 inches, activating sweat glands and causing fat cells to expel toxins. Some of the many benefits include: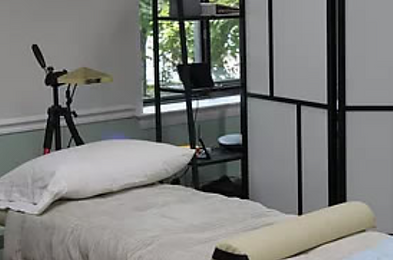 Ajna Light
Cost: $1.00 per minute or part of True Advantage Membership
The Ajna Light shines frequencies of light over the pineal gland to stimulate a deep meditative and relaxed state. The light takes users out of a high beta (stress) state into a deeply relaxed state for better clarity of mind and emotions, reduced anxiety, and better sleep.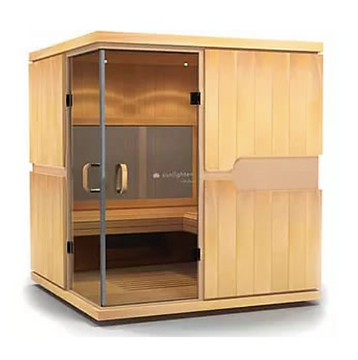 Infrared Sauna
Cost: $1.00 per minute or part of True Advantage Membership
Vibrations of the Vibration Platform cause muscles to lengthen and contract at a magnified rate. Benefits include: